About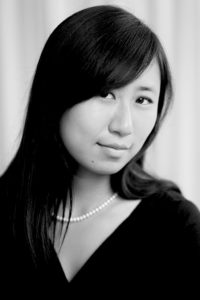 Hello and welcome!  I'm an artist & photographer based in San Francisco.
I draw much inspiration from my travels, from the personality of places. I love the clean aesthetics of Scandinavian design, but also the whimsy of Tim Burton, and the glamour of old Hollywood.
While I work with most visual mediums, you'll find a strong focus on watercolor in my portfolio here.  Among the various flavors of paints, pencils, and pastels, I've found great affinity for watercolor.  There is something about its unforgiving nature that is simultaneously magical and infuriating, and thus, captivating.  Much like in life, one is never fully in control when working with watercolor.  Though confidence is required in every brush stroke, there is always an element of surprise in how the pigment, water, and paper will interact, but that's also where beauty blossoms.
I'm so glad to have you spend some time with me here.  I hope you enjoy what you see.
Cheers,
Amy Bao
Published illustration work includes:
A Bittersweet Life for an American Chinese by Peter Tang (Laogai Research Foundation, 2007)
The Little Star That Almost Got Lost by Ruth Ragni Johnson (Trafford Publishing, 2005)
Wedding and portrait photography work can be seen here.